You are cordially invited to attend
National Philanthropy Day
Thursday, November 13, 2014
Outstanding Philanthropist Awards Breakfast
Nonprofit Creativity & Innovation Workshop
Sand Creek Country Club
1001 Sand Creek Drive, South
Chesterton, IN 46304
Creativity is Contagious!
Join the Association of Fundraising Professionals, NWI Chapter as we celebrate philanthropy in our region. Our National Philanthropy Day Celebration consists of two programs: the Outstanding Philanthropy Awards Breakfast and our Creativity & Innovation Workshop. You can come to one or both of these exciting events!
Registration opens: 7:30 a.m.

Breakfast and Outstanding Philanthropist Awards: 8:00 a.m. – 9:30 a.m.

"Creativity & Innovation Workshop for the Nonprofit Sector" with

Jason Jaggard: 10:00 a.m. – 12:00 p.m.
Please join the Association of Fundraising Professionals, Northwest Indiana Chapter, to honor local and regional residents making a philanthropic impact in our communities.
2014 Honorees
Individual or Family Philanthropist - Neil & Debra Samahon
Organization - Friends of Hospice, Hospice of the Calumet Area
Foundation - Legacy Foundation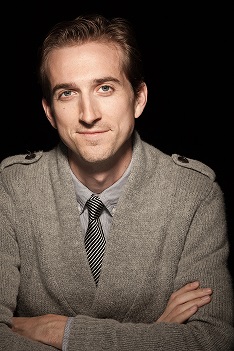 Jason Jaggard is a speaker, author and social innovator for cultural change. His writings, keynotes and workshops focus on the topics of community, leadership, creativity and spirituality. His first book, Spark: Transform Your World One Small Risk at a Time, explores how the habit of taking healthy risks can help us become the kinds of people we long to be and create the kinds of teams we long to be on. He is the CEO/Founder of Spark Good, a company passionate about creating tools, media and communities that unleash human potential. Jason is the inventor of Spark Groups, a small group experience that over 10,000 people have participated in worldwide. He also speaks on behalf of People of the Second Chance, an organization committed to nurturing grace in relationships and creating second chance cultures.
Cost:
AFP Members:
$75 Awards Breakfast & Workshop
$35 Awards Breakfast Only
$50 Workshop Only
Non AFP Members:
$100 Awards Breakfast & Workshop
$50 Awards Breakfast Only
$65 Workshop Only
AFP Quick Poll
indicates a required field